Fifth Annual "The Bra Project" Raised Over $5,000 for DragonBoat Beaufort Breast Cancer Survivors
(BLUFFTON/BEAUFORT, SC) Pinnacle Medical Group presented $5,140 to representatives of DragonBoat Beaufort, a local nonprofit that benefits breast cancer survivors in the lowcountry. The donation was raised from Pinnacle Medical Group's fifth annual "The Bra Project," a competition that featured one-of-a-kind bras created by students from Hilton Head High School, May River High School and Bluffton High School.
The bras were featured at the second annual Bras & Bubbly, a charity event hosted by Pinnacle Medical Group designed to rally together the community to raise awareness and funds to support local breast cancer survivors. The event also celebrated the work of local artists who contributed pieces inspired by their own personal stories.
All proceeds raised from Bras & Bubbly ticket sales and the silent auction were donated to DragonBoat Beaufort to assist in their goal of helping cancer patients who live, work or receive treatment in the lowcountry. A local commercial construction firm, The Dewitt Tilton Group, also contributed $1,000 to the project.
"We're always thrilled to host The Bra Project, and we're thankful to be a part of such a dedicated community that cares about women's health and breast cancer awareness as much as we do," said Dr. Audrey Klenke, plastic surgeon and principal of Pinnacle Medical Group. "Thank you to all who attended Bras & Bubbly and a special thank you to the students and artists who came together to create a stellar event. This year, we raised more this year than all the other four years combined and we are so excited to see what next year brings."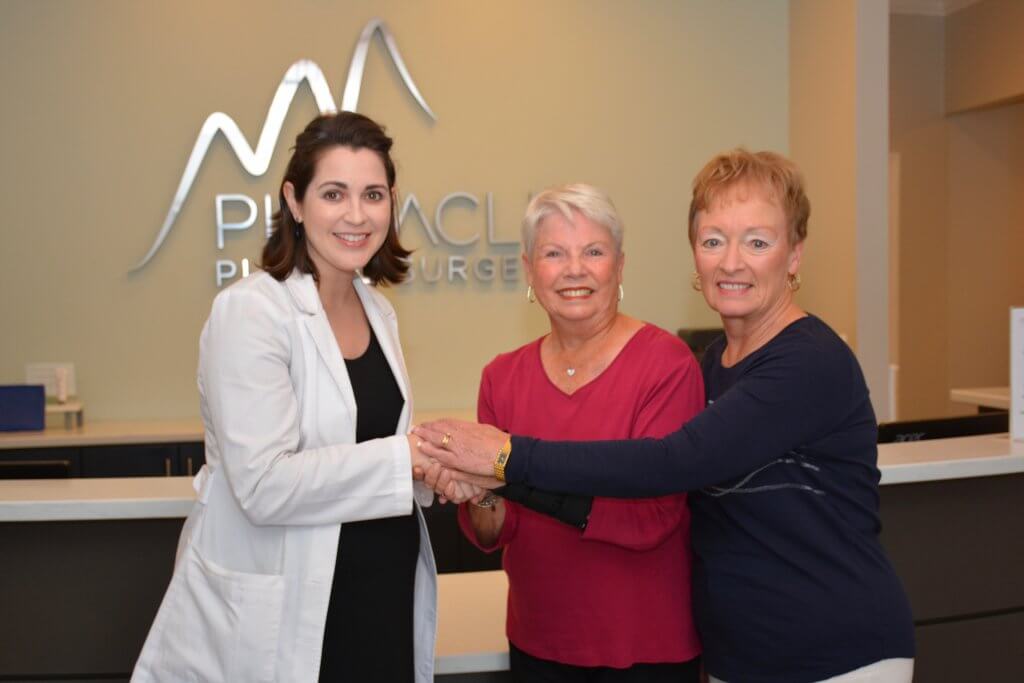 ABOUT DRAGONBOAT BEAUFORT
DragonBoat Beaufort is a non-profit organization that started in 2012 when a group of cancer survivors was inspired by "Awaken the Dragon," a documentary shown at the 2012 Beaufort International Film Festival. The goal of the organization is to assist cancer patients who live, work or receive treatment in the Lowcountry.
ABOUT THE PINNACLE MEDICAL GROUP
The Pinnacle Medical Group is the locally owned and operated parent company of Pinnacle Plastic Surgery, PURE Medical Spa and Beaufort Dermatology. Principal, Dr. Audrey Klenke is the only board-certified female plastic surgeon in Bluffton, South Carolina and is affiliated with multiple outpatient centers in the area, as well as, Beaufort Memorial Hospital and Hilton Head Hospital. Pinnacle Plastic Surgery and PURE Medical Spa are located at 7 Mallet Way, Bluffton, SC 29910. Beaufort Dermatology is located at 1096 Ribaut Road, Beaufort, SC 29902. For more information, please call (843) 815- 6699, or visit https://pinnaclemd.com/, https://pinnacleplasticsurgery.com/, https://puremedspamd.com/ and https://www.beaufortdermatology.com/.