Savannah's
COMMUNiTY HEADLiNES
The Local Newswire
FINAL LECTURE OF 2019 ENMARKET ENCOURAGE HEALTH SERIES
(SAVANNAH, GA) The 2019 season of the Enmarket Encourage Health Educational Series will wrap up this Tuesday, Oct. 29, with a presentation by sports science professional Katie Balthrop, founder of Savannah Sport & Wellness, on the benefits of strength training at any age. For more information, visit 
healthysavannah.org.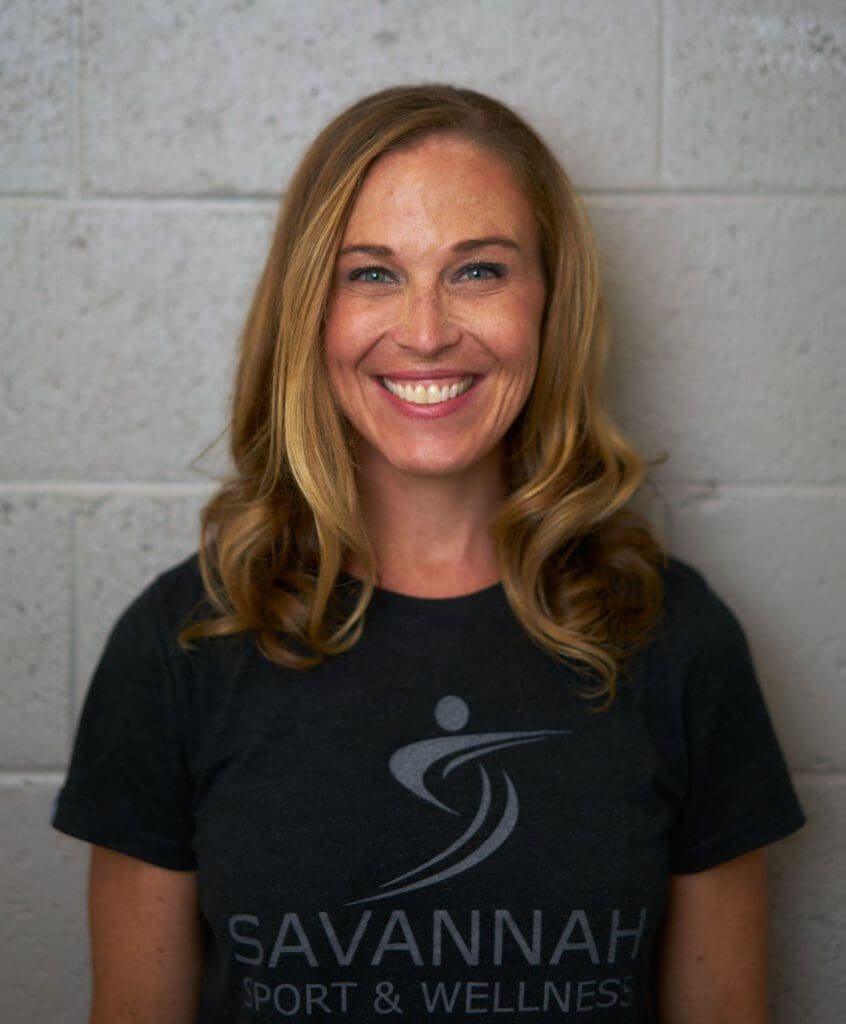 (JASPER COUNTY, SC) A grand opening celebration for the renovated Jaguar Land Rover Hilton Head dealership will be held at 5:30 p.m. on Wednesday, Nov. 6. Area dignitaries and the public are invited to join Peacock Automotive and Jaguar Land Rover USA executives for the ribbon cutting and will be able to tour the new 20,000-square-foot Jaguar Land Rover dealership, which is equipped with state-of-the-art technologies such as an area designated for customizing your vehicle. The $4 million facility also features a high-end service lounge, work stations with WiFi and a gourmet coffee bar. For more information, visit 
https://www.jaguarhiltonhead.com
 or 
https://www.landroverhiltonhead.com
, or call 843-208-1500.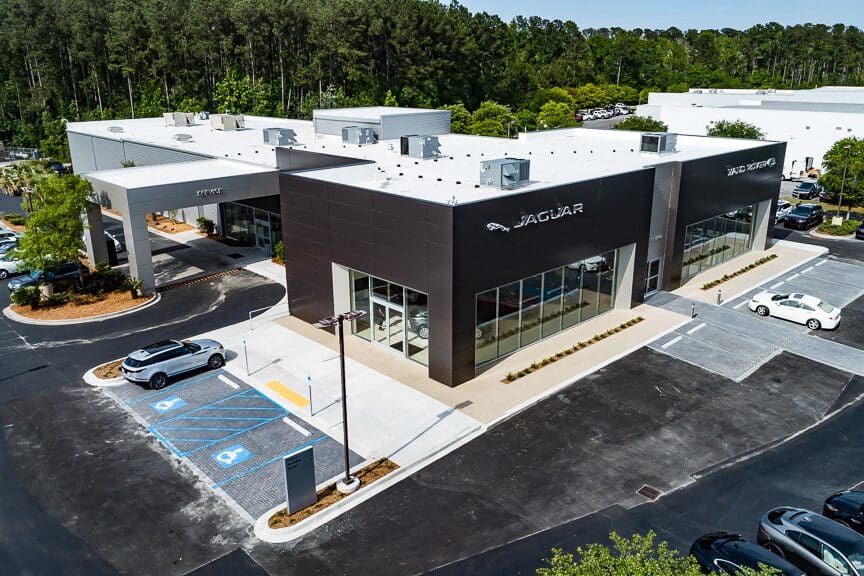 THE FIFTH ANNUAL BRA PROJECT WRAPPED UP WITH BRAS & BUBBLY EVENT
(BLUFFTON/BEAUFORT, SC) The Fifth Annual Bra Project concluded its tour of the Lowcountry with the Bras & Bubbly evening event on Oct. 24, when the winner of the student competition for best-designed bra was revealed. Bras & Bubbly also held a silent auction featuring pieces donated by local artists who have a breast cancer story to share. All proceeds from the event benefited DragonBoat Beaufort and local cancer survivors. To learn more about the event, visit 
https://www.wsav.com/buddy-check-3/5th-annual-bra-project-celebrates-conclusion-with-bra-bubbly-event/
.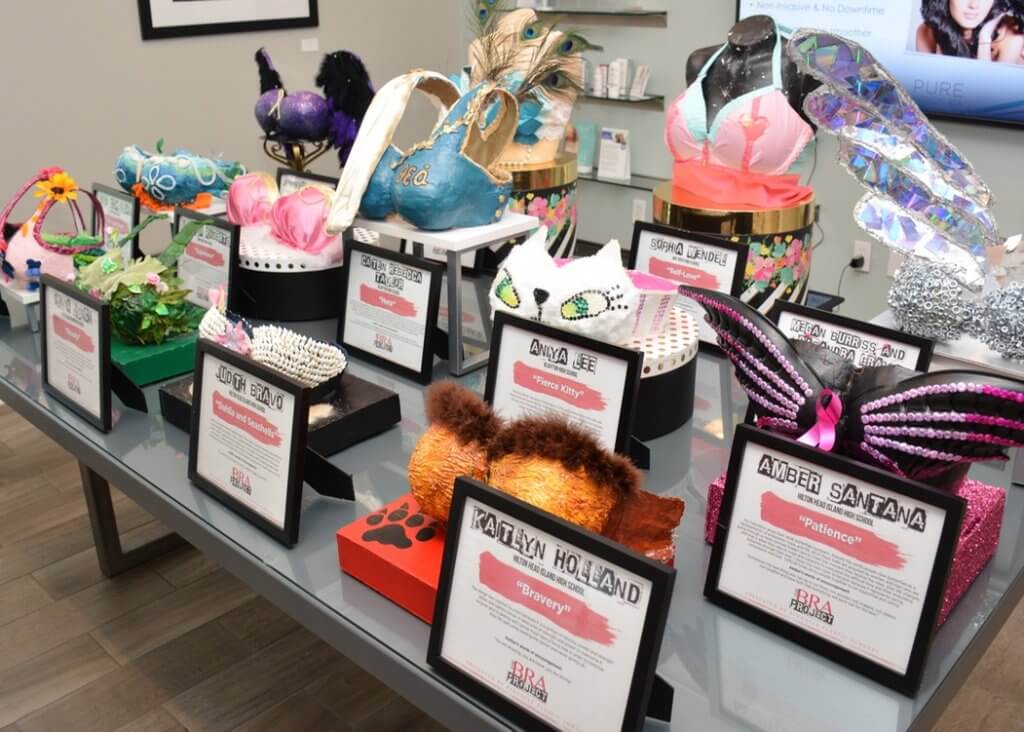 (SAVANNAH, GA) The Dewitt Tilton Group is pleased to announce that Aaron Cradduck has joined the Savannah area commercial construction company as a superintendent. Cradduck will be responsible for ensuring quality construction practices and timely builds to meet clients' commercial construction needs. For more information, visit 
https://savannahceo.com/news/2019/10/lowcountry-commercial-construction-firm-dewitt-tilton-group-welcomes-new-superintendent-aaron-cradduck/
.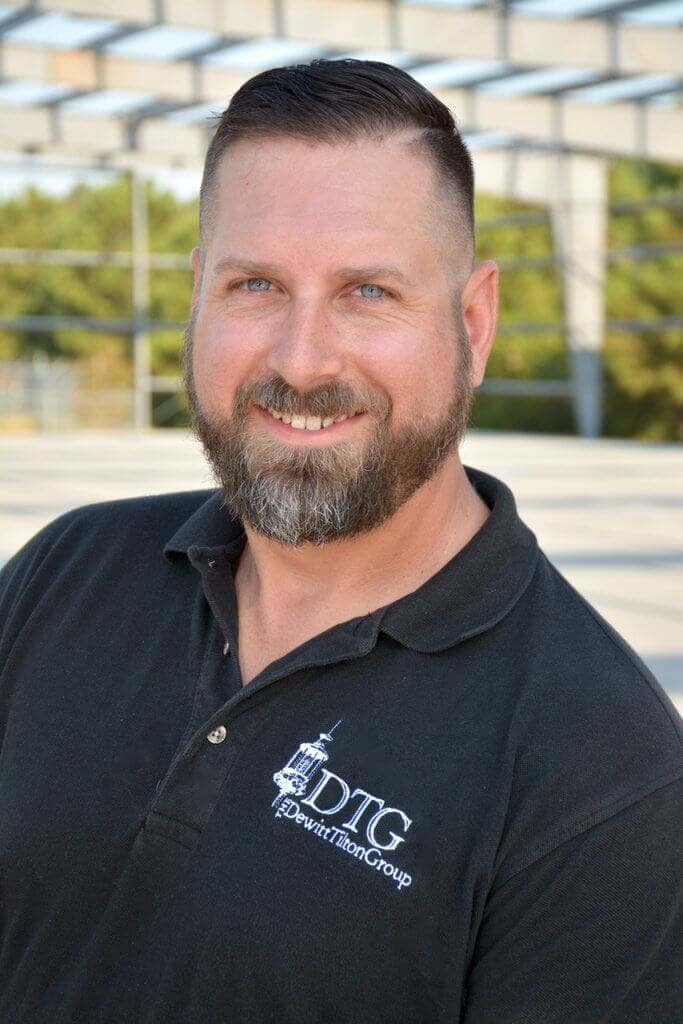 ENMARKET AWARDED BEST ORIGINAL DESIGN
(POOLER, GA) Enmarket's newest location in Pooler has won the Convenience Store News' the Best Original Design Award. Enmarket was selected for this national recognition due to its modern, inviting aesthetic and the ease with which the store layout allows customers to find what they need. To read more, visit 
https://csnews.com/convenience-store-news-2019-store-design-contest-best-original-design#close-olyticsmodal
.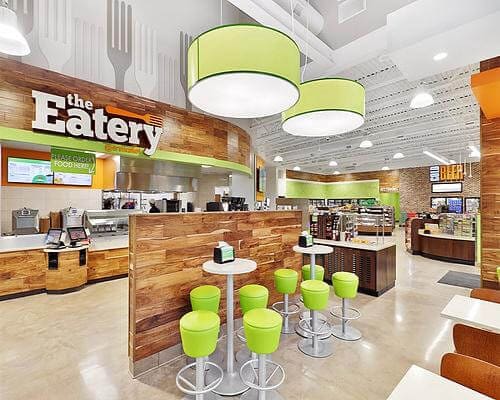 OPEN FOR BUSINESS®: HOW TO KEEP UP WITH VIDEO MARKETING 
(SAVANNAH, GA) Join Carriage Trade Public Relations®, Inc. for the October session of their monthly Open for Business® series. This month's topic is focused on video marketing, and how it has taken 2019 by storm. Cynthia Cradduck, Junior Partner, and Skylar Lanier, Public Relations Specialist, will host the conversation on Wednesday, Oct. 30, at noon. The article this month can be found here: 
https://www.oneupweb.com/blog/video/the-rise-of-video-marketing/
. You can tune in to watch on Facebook: 
https://www.facebook.com/events/2597112347042933/
.
UNITED WAY REACHES 48% OF GOAL AT HALFWAY POINT
(SAVANNAH, GA) United Way of the Coastal Empire's annual fundraising campaign is in full speed! Seven weeks into the 2019 campaign, the organization announced that $3,916,874 has been raised toward its $8,150,000 goal.  The results were reported at the Mid-Campaign Rally held at Calhoun Square.  To learn more visit 
https://savannahceo.com/news/2019/10/united-way-coastal-empire-reaches-48-its-overall-fundraising-goal-halfway-point/
.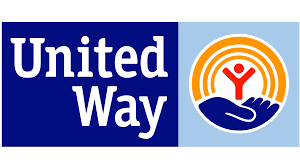 WEAR GREEN DAY
(SAVANNAH, GA) Join Park Place Outreach and Green Truck Pub as they raise awareness for National Runaway Prevention Month this November! Come out to Green Truck Pub on Tuesday, Nov. 12, from 11 a.m. – 11 p.m., wearing green for a chance to win one of two $100 gift cards. Green Truck Pub will also be matching donations given to Park Place Outreach for the day. You don't want to miss it! To learn more visit 
https://www.facebook.com/events/498041954080836/
.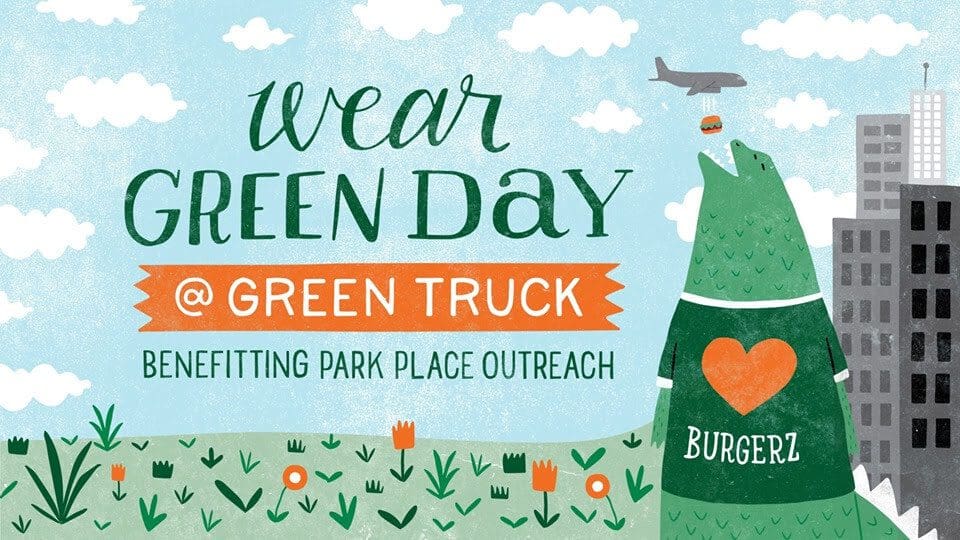 NEW DATE FOR SCORE's 2ND ANNUAL BIZPITCH SAVANNAH™ 
(SAVANNAH, GA) On Nov. 1, 2019, Savannah's award-winning chapter of SCORE will present its popular "BizPitch Savannah™" entrepreneurial competition. This "Shark Tank"-style event, which is free and open to the public, will be held from 4 p.m. to 6:30 p.m. at The Coastal Georgia Center, 305 Fahm Street. For more information about "BizPitch Savannah™ 2019," go to 
https://bizpitchsavannah.com
.
BETHESDA BLAZERS UNDEFEATED IN REGION
(SAVANNAH, GA) The Bethesda Academy Blazers continue their 2-A Region season undefeated after a win against Thomas Heyward Academy on Friday. Under the leadership of coach Antwain Turner, the Blazers hope to carry the same determined spirit into their game next weekend at home against Spartanburg Christian. Read the full article to learn more about the Blazers and their rise to the top of the region: 
https://www.savannahnow.com/sports/20191018/bethesda-alone-at-top-of-region-after-beating-thomas-heyward-28-16
.
SCAD SAVANNAH FILM FESTIVAL
(SAVANNAH, GA) The SCAD Savannah Film Festival will kicked off this past Saturday, complete with a red carpet, actors and industry professionals from across the country. It is a transformative week for all involved, and it solidifies Savannah's prominent place in film as Georgia continues to grow its presence in the industry. Read the full article on the festival week here: 
https://www.savannahnow.com/news/20191019/tinseltown-down-south-scad-savannah-film-festival-now-staple-of-locals-industry-alike
.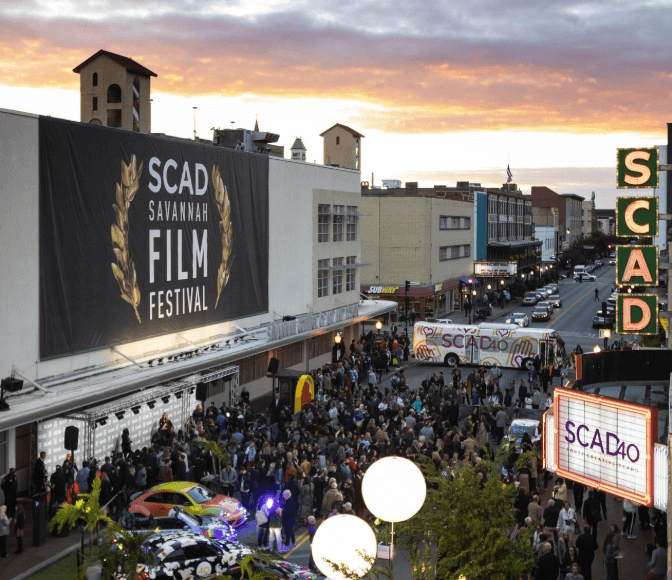 KEEP YOUR PLUMBING CLEAN THIS HALLOWEEN
(SAVANNAH, GA) As Halloween approaches, plumbing is likely the last thing on your mind, but fall festivities are in full swing and it's easy to have a family-fun activity turn into a nightmare. If you plan on carving pumpkins soon, ensure the pulp and seeds make it to the trash and do not get flushed down the toilet or sink. The pulp from inside the pumpkin will create a nice sticky clog in your drains. It can also harden over time and cause multiple other issues, including garbage disposal issues. If you do need a plumber, Roto-Rooter Plumbers of Savannah will have you covered: 
https://rotosavannah.com/
.
WSAV AND PEACOCK AUTOMOTIVE "PAY IT FORWARD"
(SAVANNAH, GA) WSAV and Peacock Automotive "Pay It Forward" this month with a surprise donation to the Telfair Mammography Fund.  To learn more, watch the video below.
REGULAR CHECKUPS ARE IMPORTANT
(SAVANNAH, GA) Regular dental visits are important because they can help spot oral health problems early on when treatment is likely to be simpler and more affordable. They also help prevent many oral problems from developing in the first place. For more information, visit 
https://www.sandflyfamilydental.com
.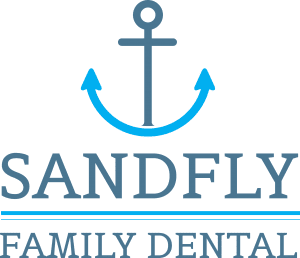 DONATIONS NEEDED FOR ALZHEIMER'S PATIENTS
(RICHMOND HILL, GA) The Bryan County Health and Rehabilitation Center are in need of donations to help their patients. They are asking for new or gently used dolls and doll clothing for doll therapy, stuffed animals, air diffusers, time period trivia books, toiletry bags, arts and craft supplies, an indoor floor basketball hoop, among other items. If you have items you would like to give, contact Lauren or Latoya at 912-756-6131 or visit 
https://www.facebook.com/pages/Bryan-County-Health-and-Rehabilitation/138743449521576
.
FREE BOARD TRAINING
(SAVANNAH, GA) United Way of the Coastal Empire invites you to take your leadership to the next level. Learn how to join a nonprofit board, the roles and responsibilities of an effective board member, core governance structure, key governance principles that distinguish exceptional boards, and tools and practices of exceptional boards. Training is led by the Georgia Center for Nonprofits. The event is free and open to the public on October 29, from 5:00 pm to 6:30 pm at 428 Bull Street in Savannah. RSVPs are required and space is limited – reservations online at 
uwce.org/events
.
FOREIGN TRADE ZONES: SHOW ME THE MONEY
(SAVANNAH, GA) World Trade Center Savannah (WTCSav) will host "Foreign-Trade Zones: Show Me the Money," a Global Education Program, on Wednesday, Nov. 6, 1:30 – 5 p.m. at World Trade Center Savannah, 131 Hutchinson Island Road. The program is free and open to the public, but registration is required at 
www.wtcsavannah.org
.
LOCAL ENTERTAINMENT INDUSTRY GROWING
(SAVANNAH, GA) According to the Savannah Regional Film Commission, these productions accounted for $120 million in direct spending locally and had a total economic impact of well over $250 million in 2018 alone. One of the major reasons for this boom in the local film and television industry is the Savannah Entertainment Production Incentive offered by the Savannah Economic Development Authority. Every business can benefit from tapping into the local entertainment industry. The Savannah Film Alliance is a great resource for getting connected. For more information, contact the SFA Founder, Charles Bowen, or visit 
www.thebowenlawgroup.com
.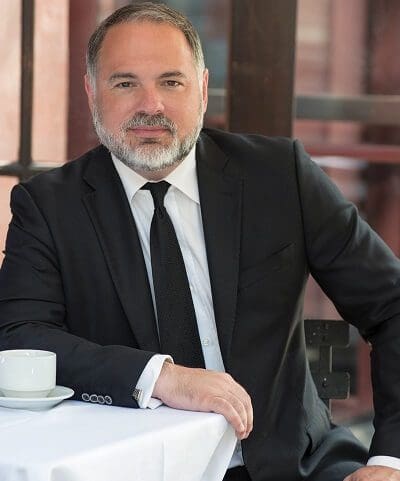 (SAVANNAH, GA) What do you need to know to create a successful business? Whether you are an aspiring entrepreneur or a small business owner, you need real-world tools, knowledge and insights in order to succeed. The "Business Launchpad: How to Start, Manage, and Grow a Successful Business" offers exactly that. The workshop, led by expert SCORE Business mentors, will take place on Saturday, April 13, at SCORE Savannah. To register, please call the Savannah SCORE office at 912-652-4335 or email us at 
scoresav70@gmail.com
. The session fee is $49 ($20 for Students and members of the Savannah Area Chamber of Commerce), and includes all workshop materials, lunch, beverages and a flash drive with all workshop content.
JA SAVANNAH BUSINESS HALL OF FAME
(SAVANNAH, GA) The 20th Annual JA Savannah Business Hall of Fame will take place Thursday, November 7th at 6 pm at the Savannah Convention Center. This event will honor Craig Harney of WTOC and Cliff McCurry of Sterling Seacrest Partners (pictured left to right). For more information, visit 
https://www.georgia.ja.org/hall-of-fame-savannah
.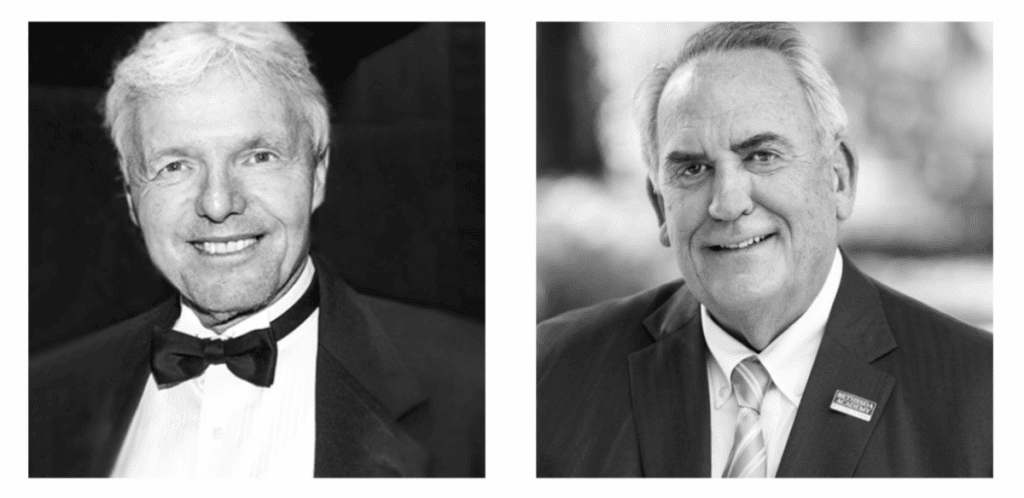 MEET CHEVY
(SAVANNAH, GA) Meet Chevy. Chevy had a rough start in life. This frightened little guy was found under the hood of a car and brought to the rescue. It took some time for him to learn to trust humans, but now he's figured out just how much fun it is to be a kitten. He loves to play and wants all of your attention. He runs to greet his foster when she gets home just like a dog. He gets along well with the other cats and dogs in the household and would be great with kids. To adopt Chevy, go to 
https://coastalpetrescue.org/adopt/view/2019-c-063-chevy/