The Dewitt Tilton Group Breaks Ground on The Shops at Lakeside Village in Pooler
(POOLER. GA) Officials broke ground on a new shopping center development in Pooler Tuesday morning. Once completed, The Shops at Lakeside Village, located at 1702 Pooler Parkway, will be an exciting new retail center in one of the most rapidly developing sectors of Pooler.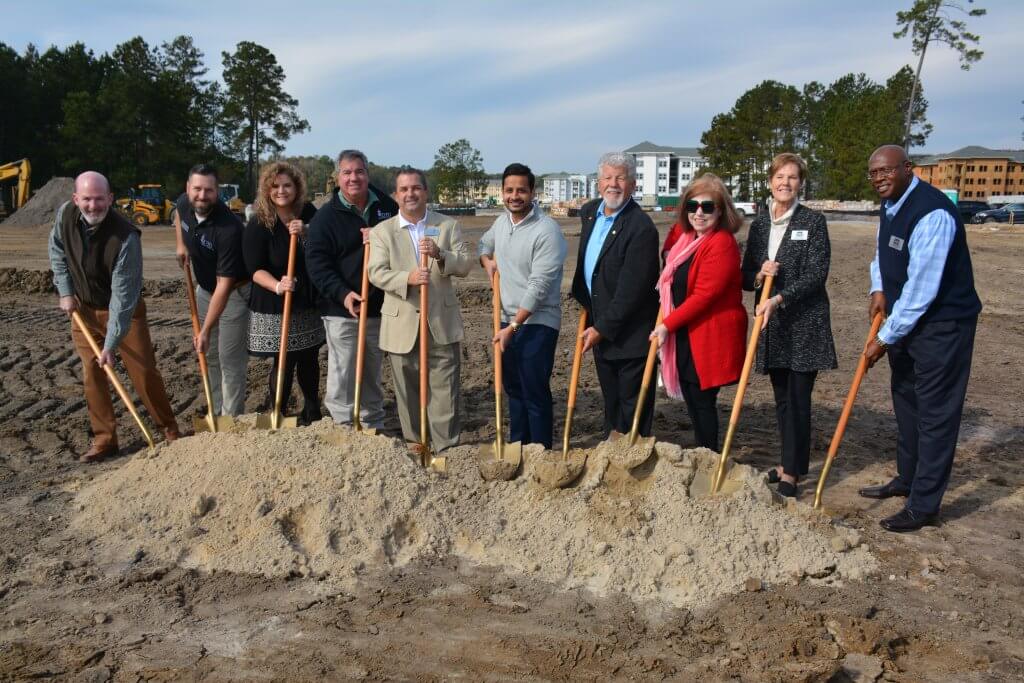 The 17,389-square-foot shopping center will stand in the northwest corner of Pooler Parkway and I-16 interchange at Memorial Boulevard and is part of the larger Lakeside Village development, a mixed-use and luxury residential community positioned across the street from the recently opened St. Joseph's/Candler medical campus. The shopping center parcel covers 1.83 acres.
The shopping center is currently in the initial leasing stage. The tenants for three of the units have been named – AT&T, whose entry will feature an 18-foot tall corner tower entrance, Dunkin' Donuts and Fantastic Sams, one of the world's largest full-service hair care franchises.
The local commercial construction firm, the Dewitt Tilton Group has been contracted for the construction of the building. The shopping center design is marked by high ceilings, a modern appearance and multiple suites of varying sizes.
"We are looking forward to being a part of one of Pooler's latest commercial developments," said Chris Tilton, one of the two principals of the Dewitt Tilton Group. "This is a prime location, and the building design offers new retail storefront opportunities for this rapidly expanding area."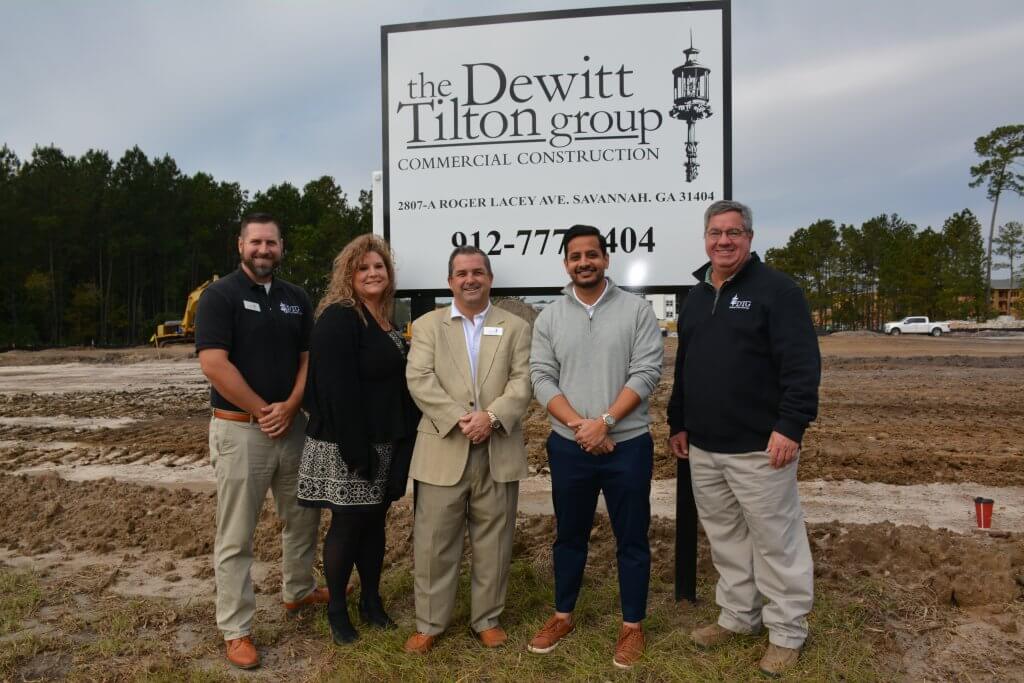 ABOUT THE DEWITT TILTON GROUP
The Dewitt Tilton Group, a premier construction firm in the Lowcountry, specializes in commercial construction. The principals, Andrew Dewitt and Chris Tilton, have over 50 years of combined experience in the local construction industry. The firm manages every aspect of a commercial project from pre-construction to the final walkthrough. Known for using only highly reputable contractors, the Dewitt Tilton Group brings to the table design, engineering and construction capabilities which guarantees a smooth construction process for each client. The firm is headquartered at 2807-A Roger Lacey Avenue, Savannah, GA 31404. For more information or to contact the Dewitt Tilton Group, please call 912.777.3404 or visit www.dewitttiltongroup.com
CONTACT
Kim Thomas
Dewitt Tilton Group
912-777-3404
kim@dewitttiltongroup.com
MEDIA CONTACT
Cynthia Cradduck
Cecilia Russo Marketing
cynthia@crussomarketing.com
912.856.9075